By Jarod Dawson – Global Yield Portfolio Manager.
Back in 2012, PM Capital came across an up and coming firm started by serial entrepreneur Bevan Slattery called NEXTDC, which at the time had aspirations of becoming one of the dominant players in the data centre industry.
While many investors look at data centre businesses as technology companies, we preferred to view NEXTDC as effectively being a builder and operator of elaborate, very secure, very clean and very well air-conditioned warehouses! The driver behind these attributes is that its data centres are used to house a huge number of computer servers and other technological devices which continuously operate at high temperatures.    
Data Centres are used by telecommunications companies, as well as a multitude of retail and commercial businesses to effectively connect with their clients and store data for commercial purposes or otherwise.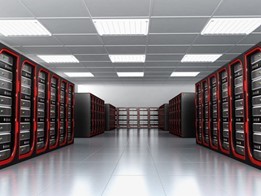 We were initially impressed with what NEXTDC were building, and we were an early investor in the company's shares in the PM Capital Australian Companies Fund. 
Over the years the company built an impressive portfolio of clients that used its services, and, as time passed, it built itself into a serious competitor in the data centre industry. 
In 2017 it embarked on a large capex program to build additional centres and, with a materially increasing stream of cashflow, decided to raise capital in the wholesale debt markets to fund its expansion. This is where our interest pivoted from our equity funds to our Enhanced Yield Fund. 
NEXTDC had become a serious player in the data industry, and by now we knew the business well. We were already in regular contact with senior management, and had a good feel for the drivers behind the business.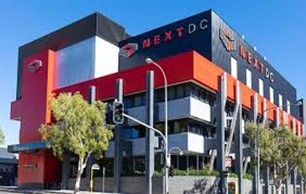 In mid-2017, NEXTDC came to market with its first ever bond deal. One of the things that caught our eye, apart from the general nature of the business, was the fact that the company did not have a credit rating – not because a credit rating was unachievable, but rather because to date it had always raised capital through the equity markets or through the banks, and so had never needed one. 
Regular readers of our reports and market commentaries will know that some of our most profitable investments have been in unrated bonds – in businesses that we think are sound – but who do not have credit ratings for purely technical reasons such as the above. We like it when good companies issue unrated bonds as it drastically reduces the number of investors who can buy the bonds due to their mandates restricting them to rated issues. This generally leads to higher yields on offer (all else being equal). 
We purchased NEXTDC's inaugural senior bond deal in mid-2017 at a yield of 3 month Bills + ~400bp – which at the time was a yield of about 5.5%-6%. A year later, to further its expansion, NEXTDC issued another similar bond at a similar yield, in which we also participated.   
In February/ March 2020, the COVID-19 pandemic went into full swing, and people around the world were being encouraged to stay at home. They still needed to communicate however, and they still needed to purchase food, clothing, essential services etc to ensure the relatively smooth functioning of their daily lives. The great majority of this spending activity now had to happen online. To do this, businesses would require server space – and lots of it!
Consequently, NEXTDC has seen huge demand for its services this year, and cashflow has gone from strength to strength. As people become more confident spending their money online, we suspect this will turn into even greater structural long term demand for NEXTDC's services.      
In October 2020, NEXTDC announced its intention to restructure its debt facilities, which meant it no longer had the need to keep the bonds we owned on issue – and so it redeemed them in early December (which they were within their rights to do). While we were sad to see the investment mature, our total return over our holding period was ~15% - not bad for a few years on senior debt in a low interest rate environment!
Our investment in NEXTDC's corporate bonds is a great example of the sort of investing we do at PM Capital. It was an out of the box idea, in a company that we had not only researched extensively from a debt perspective but also from an equity perspective – so we had approached the business from all angles. And because of the unrated nature of the investment, it came with a hefty yield premium – so much so that not only did we own the bonds in our Enhanced Yield Fund, but we also owned them in some of our equity funds – highlighting the collaborative nature of the investment process at PM Capital.  
More on the Enhanced Yield Fund